Lots of tantalising items in this category – and many more in Thrills and Chills
Lot B1: 'Ritz'-style garden tea party
Treat your family or friends (a group of up to six in total) to a "Ritz"-style afternoon tea in a beautiful Graffham garden, complete with wildflower meadow.
A glass of fizz on arrival, followed by a delicious selection of sandwiches, scones, cakes and other delights – all home-made by Sally Blunt, using only the very best available ingredients – with, of course, a pot of tea, all served using vintage china.
If you don't want to take a full group of six for this treat, then bid for as few as two if you don't mind joining with others.
Reserve:: £40 a person
Winning bid and bidder: £80 each by Holly Sabin and Chris Mackie
Lot B2: A painting of your pet, garden, home…
Commission renowned Graffham watercolour artist Sue Hill – former Art Director for Nova, Cosmopolitan and You magazines – to create a painting of your pet, garden, home, favourite view or whatever.
Value: A snip at £100 last year, £275 the year before!
Winning bid and bidder: £175, John Edge De
Lot B3: Seaford's Phantom of the Opera – for four
Four tickets for Andrew Lloyd Webber's Phantom of the Opera, the next musical mounted by Seaford College, which has a reputation for staging near-professional productions. Pick a date between 22-25 March.
Value: Lit up in lights!
Winning bid and bidder: £50, Anthony Forsyth
Lot B4: Weekend's use of a log splitter
Make light work of your felled timber, prepping it for stacking for your wood burner, borrowed from Stuart Lewis.
Note: If more than one bid is received at the "winning" level, Stuart has kindly offered to give a weekend's use of the log splitter to EACH "winning" bidder.
Value: Buckets of sweat and burst blisters (£50 when offered last time)
Winning bid and bidder: £50, Holly Sabin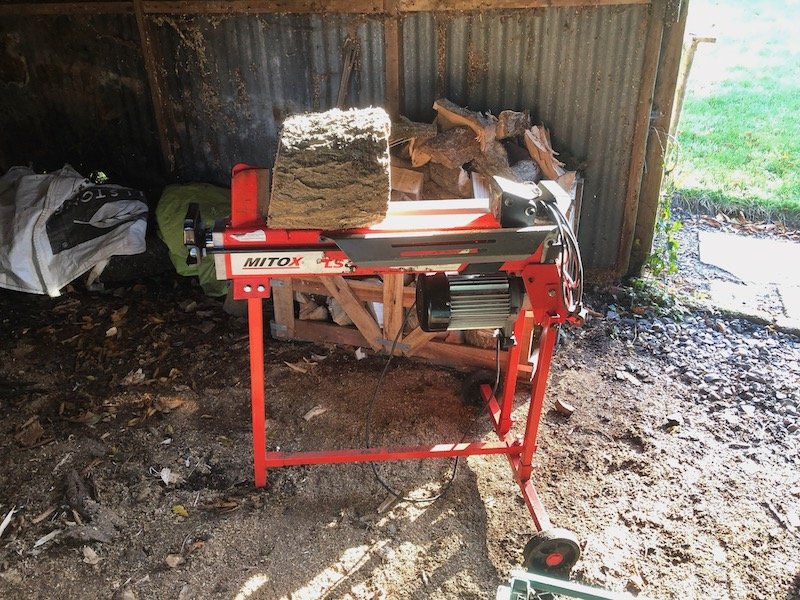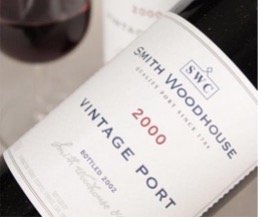 Lot B5: Millennium vintage port
A bottle of Smith Woodhouse vintage port, from the year 2000. Described as 'deep and concentrated showing generous jammy fruits and moderate sweetness.
Value: £60.
Winning bid and bidder: £40, Vasu
Lot B6: Pair of tickets to Le Freak
Entrance for two to the next big high-end tribute act to feature at our own Empire Hall – recreating the music of Chic and Nile Rodgers on Saturday 11 February.
Value: £40
Winning bid and bidder: £40, Martin Taylor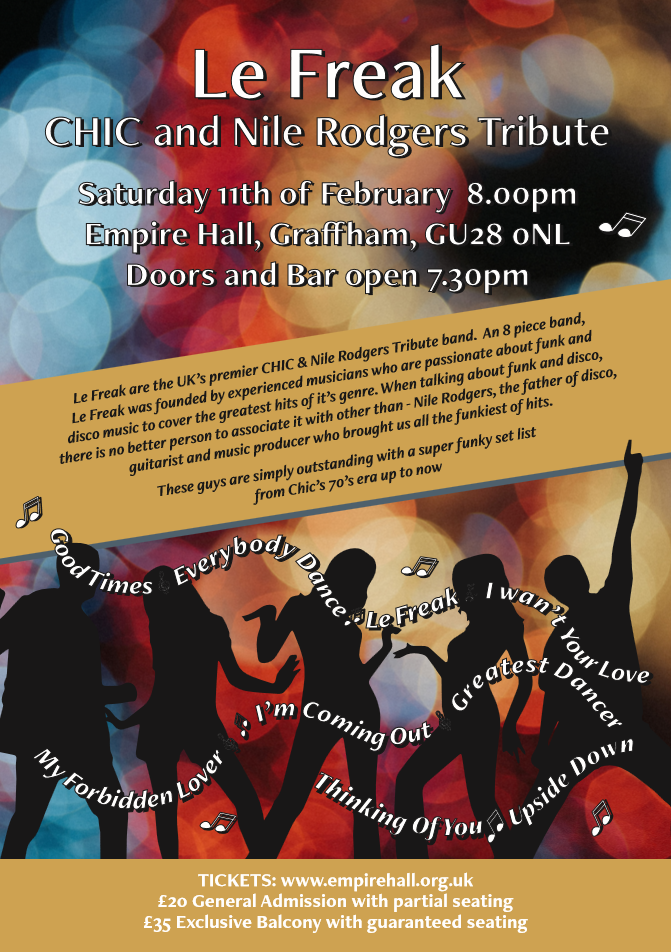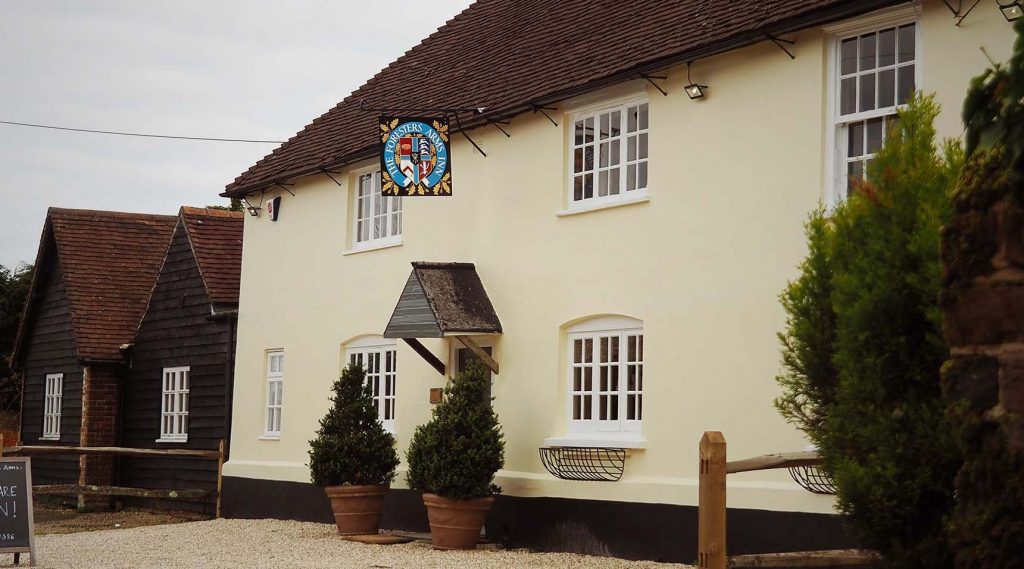 Lot B7: £75 voucher for Foresters Arms
The Foresters Arms has been at the centre of Graffham life for 150 years or more and continues today to offer the warmest of welcomes, delicious food and a brilliant selection of drinks, for supping inside cozily by the log fires or in its spacious garden.
The team there is generously offering a voucher for £75 for the winning bidder to spend in the pub on food with drinks as they wish – more than enough for a main course for two with a bottle of wine, or to treat yourselves to one of its tapas, steak or other special nights.
Value: A Foresters' fortune.
Winning bid and bidder: £90, Richard Davidson
Lot B8: Concorde book signed by Chief Pilot
Former Concorde Chief Pilot Captain Mike Bannister, a regular visitor to Graffham, has just published his definitive book on the iconic supersonic airliner and is offering a signed copy to the highest bidder
Value: Supersonic.
Winning bid and bidder: £50, Robert Knightx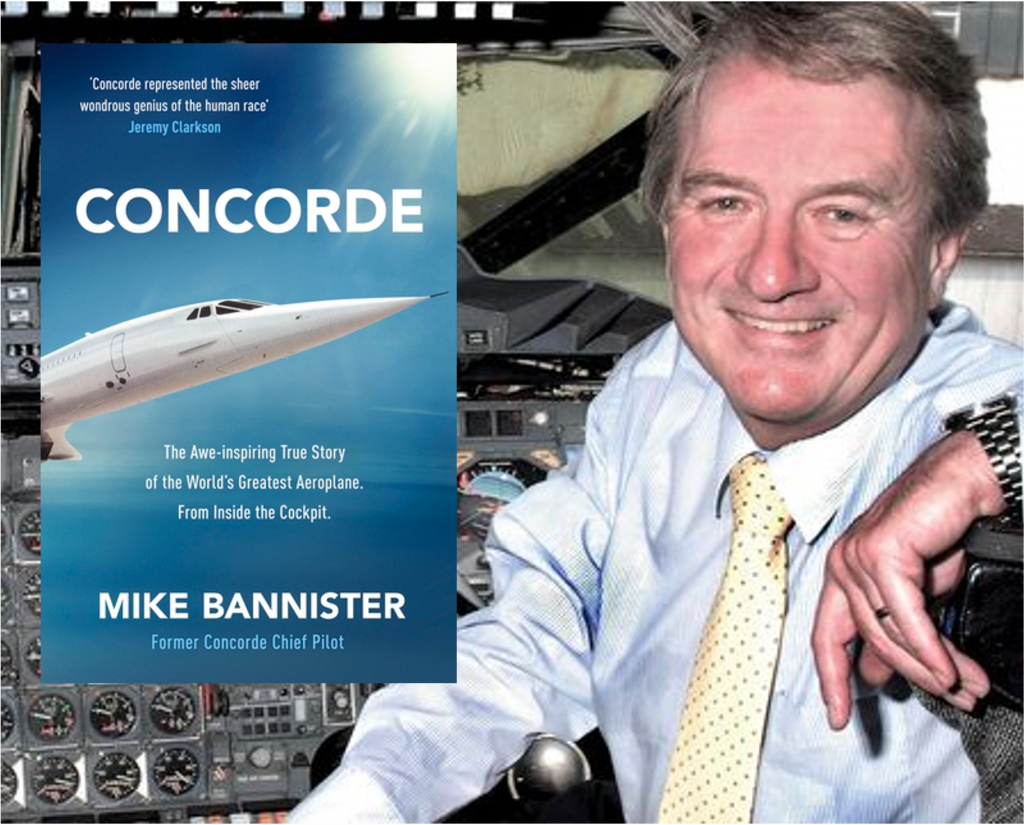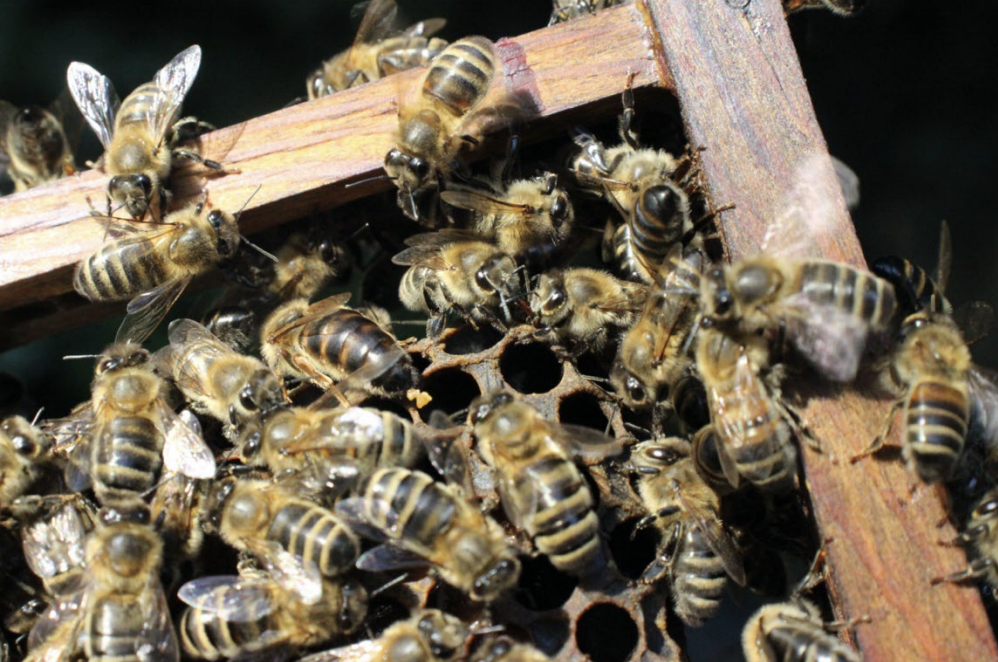 Lot B9: A peak inside a bee hive
Local beekeeper Murray West, who supplies his honey to Graffham Village Shop, will let you look inside one of his hive to see how his bees produce honey. All equipment supplied. Murray is Chairman of the Wisborough Green Beekeepers' Association, so if anyone knows his apiary from his queen, he's your man!
Value: More than a taste of honey.
Winning bid and bidder: £70, Gillian Charlesworth
Lot B10: Wreath-making workshop for two
Graffham florist and arranger Lucie Haworth will show two of you how she creates her gorgeous wreaths, which will make your front door the envy your neighbours this Christmas!
Value: Stupendous.
Winning bid and bidder: £55, Gail Paterson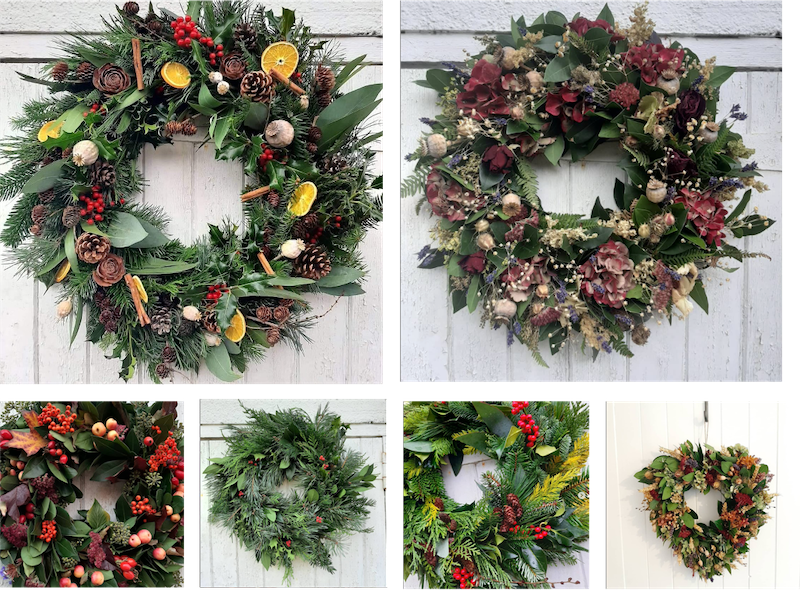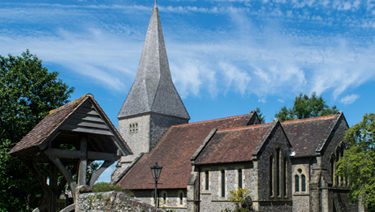 Lot B11: A 'peal' of bells in your honour
The bellringers of St Giles will ring the six bells in the church tower in your honour on a day mutually agreed – for your wife or husband's birthday, a wedding anniversary, birth or baptism of a child…
Value: Ringing bells at a wedding costs £180.
Winning bid and bidder: £50, Anon
Lot B12: Chocolate indulgence
Everything a chocoholic needs for the perfect evening in – all the ingredients for the most amazing cup of hot chocolate, with choccie biccies, bars and a special cuddly friend to share it all with!
Value: Cocoa-tastic.
Winning bid and bidder: £25, Maxine Jones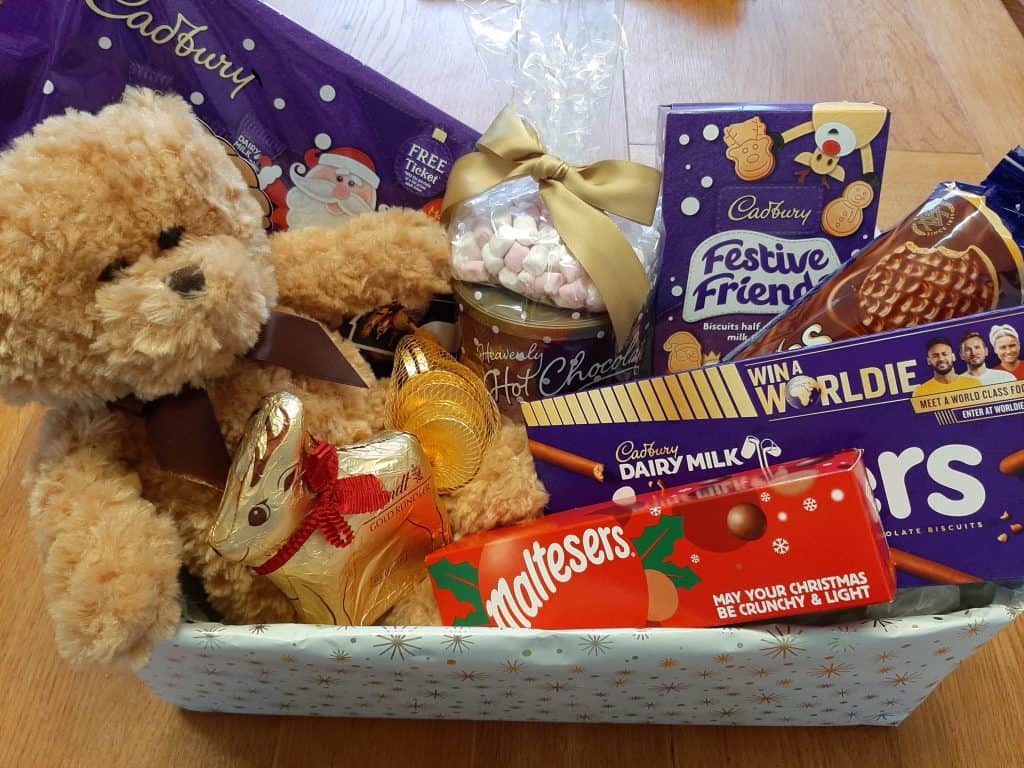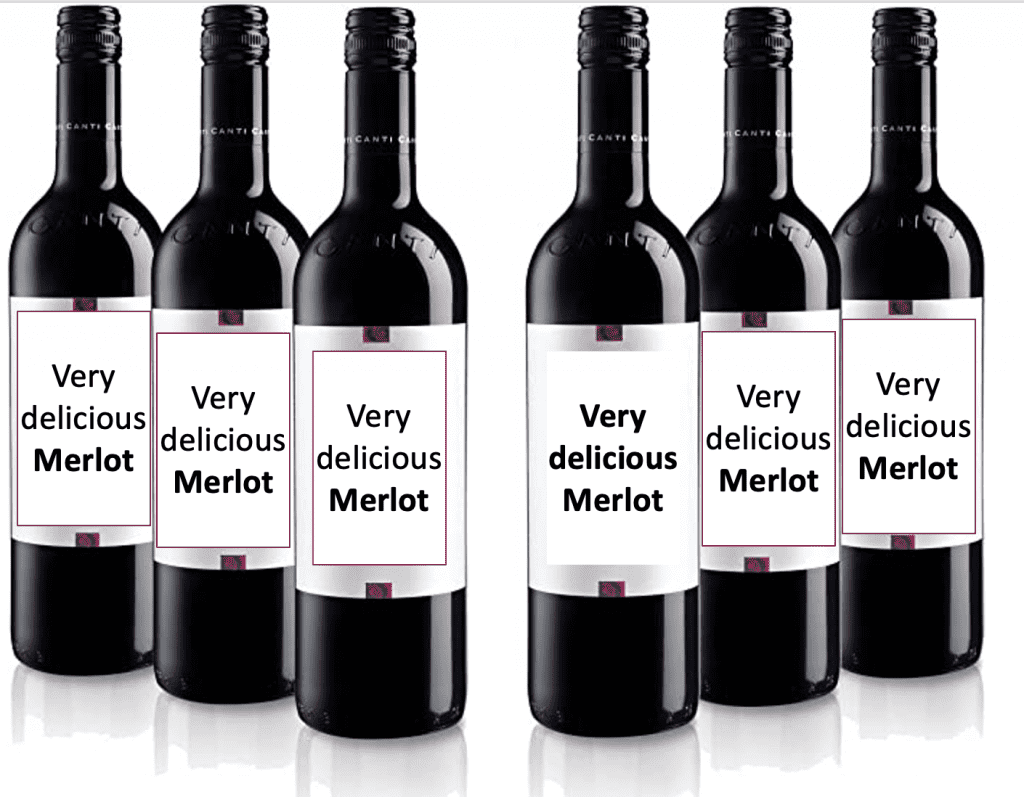 Lot B13: Six bottles of Merlot red wine
A case of half-a-dozen bottles of delicious Merlot red wine, from the cellar of John and Rosemary Sutton – the perfect accompaniment to your Christmas dinner or to enjoy on its own.
Value: £50.
Winning bid and bidder: £100, Tom Tyrwhitt-Drake
Lots of tantalising items in this category – and many more in Thrills and Chills