CHURCHYARD BURIALS 
All people dying in the parish of Graffham with Woolavington whether churchgoers or not, and those living there or named on the electoral roll of the church have legal right of burial in our peaceful churchyard adjacent to Graffham School.  Others may be buried only with the consent of Reverend Vivien. See Contact us for Reverend Vivien's details.
Helpful information concerning Christian burials may be found on the Church of England website 'With you every step of the way'
https://churchofenglandfunerals.org/
CHURCHYARD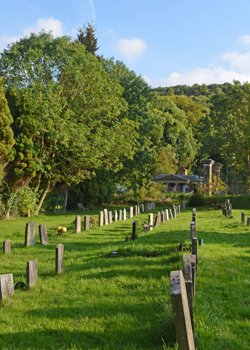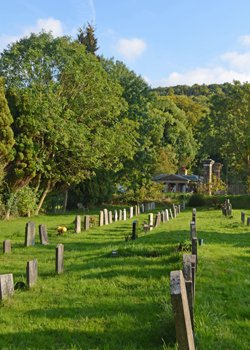 Professional contractors mow the grass in churchyards on both sides of the road. Other maintenance is carried out by the churchyard maintenance officer with volunteers, normally on a monthly basis.  We do not have resources to undertake more than basic maintenance of the churchyard, so we ask relatives and friends to tend around the graves of their loved ones wherever possible. 
Please note there are special regulations over what may be placed in a consecrated churchyard.  Fresh flowers and small plants in clay pots are welcome to be placed on graves.  Glass or plastic containers, ornaments, kerbs and artificial flowers are not permitted in Church of England churchyards however; thank you for respecting this.  There are also regulations concerning the kind of headstones that are permitted.  Please contact Reverend Vivien before going ahead and she will be pleased to advise. 
If you would like to join the churchyard working party, or have any queries please see Contact Us: Alphabetical List for the churchyard maintenance officer's contact details, who will be pleased to hear from you.