Chestnut Tree House Hospice
Caring for 300 children with progressive, life-shortening illnesses, our 2019 Lent lunches were held in aid of Chestnut Tree, the children's hospice in Sussex.
Please see https://www.chestnut-tree-house.org.uk for more details of this charity
Stonepillow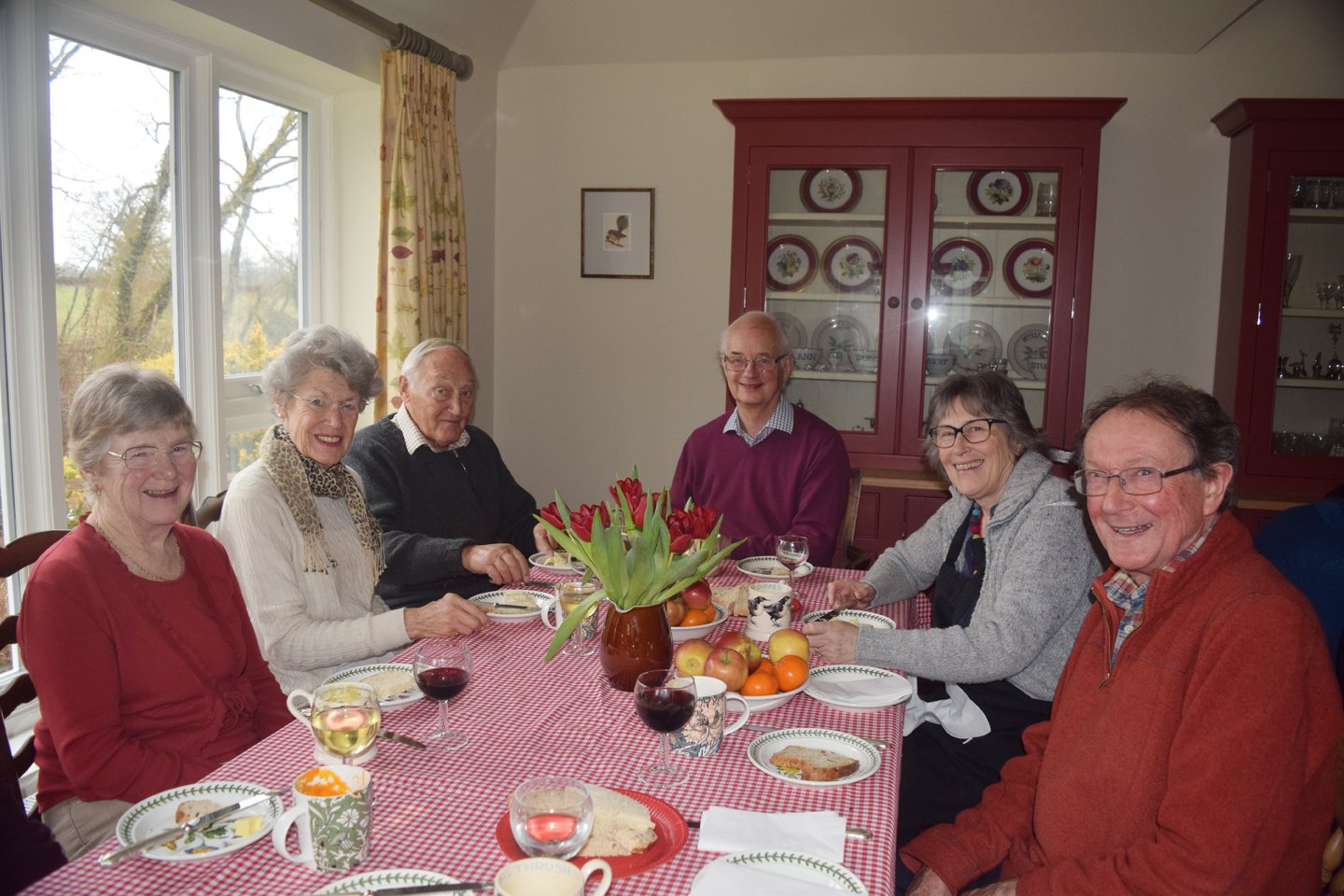 Stonepillow's website declares: 'We are Stonepillow. Empowering Homeless and Vulnerable People to Make Positive Changes in Their Lives…'
Stonepillow is a Christian Charity, 'that provides a lifeline for homeless people with hubs, hostels and supported accommodation in Chichester, Bognor Regis and Littlehampton.'
Lent lunch 2018 supporting Stonepillow
Our parish supports the Stonepillow Charity by fundraising and other ways, for example making fruit crumbles at Harvest time for the Stonepillow freezers, to provide home-cooked food for its clients. Harvest Service and School Harvest Assembly offerings may also be given to Stonepillow from our parish.
Please see https://stonepillow.org.uk/ for more details of this charity.
Foodbank
Members of St Giles congregation collect dried and tinned food and other necessary household items for the Chichester Foodbank. They are collected regularly from St Giles church by our volunteers, who take them to the collection point in Petworth. Harvest Service and School Harvest Assembly offerings may also be given to the Foodbank from our parish. Items are then distributed to Foodbank centres, including Petworth, where PACT members deliver emergency food and household items to people in need. See Community: Petworth Area Churches Together
See also Chichester District Foodbank's website which provides up-to-date information about items which are in short supply at the distribution centre and those at present in good supply.
https://chichesterdistrict.foodbank.org.uk/give-help/donate-food/
If you are, or you know someone who is in need of Foodbank vouchers Reverend Vivien can provide these. Please see Contact Us for Reverend Vivien's contact details.